Fairs, shows, retreats or company parties… An event in the forest is always a unique experience. Warredal provides a variety of different locations and tailor-made activities that are easily combined with an overnight stay in one of our Cozy Cabins.
Feel free to contact us at any time for additional information or make an appointment to check out our locations at Warredal and learn about its countless possibilities.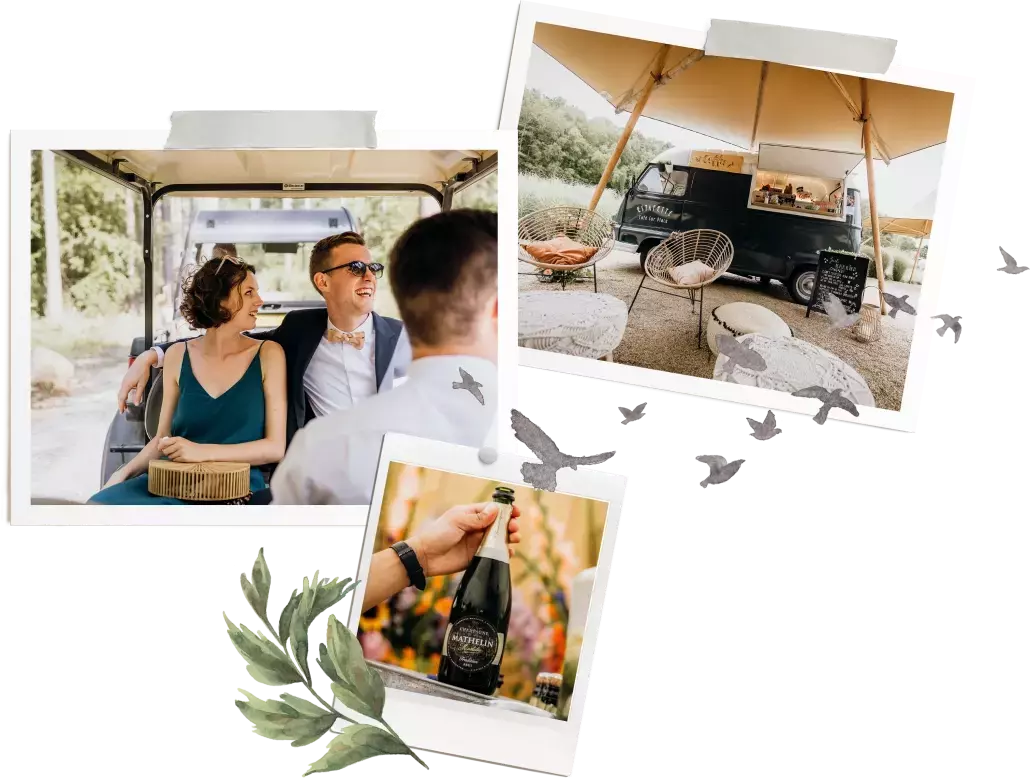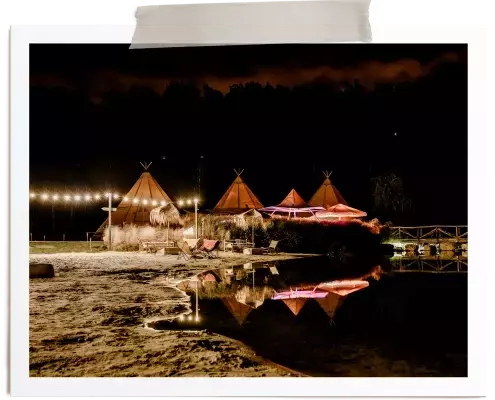 Cozy Tipi
Many corporate events have already taken place in our Cozy Tipi. Whether it's your New Year's reception, a small conference, a wedding or film location… everything is possible in our Cozy Tipi.
This eye catcher consisting of 2 parts, is fully equipped with a campfire, a sitting area, a refrigerator and bar. The Cozy Tipi overlooks the swimming pond and beach bar and can be opened to enjoy the forest view.
Inside the tipi:
fits 100 people
80 seats
consists out of 2 parts: a bar with stove and lounge area, dining area with a table and chairs
For prices and more information you can contact us here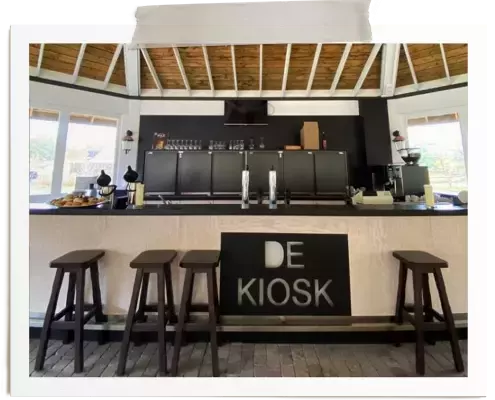 The Kiosk
Are you figuring out a new location for a corporate meeting? At Warredal we offer countless possibilities to make this day a very special one, in the midst of a magical forest setting.
Inside the kiosk:
fits 70 people standing
50 seats
consists of 2 parts:

Indoor:  sitting area with tables and chairs, a stove with a lounge, a bar with stools. 360° view.
Outdoor: sitting area with tables and chairs
For prices and more information you can contact us here.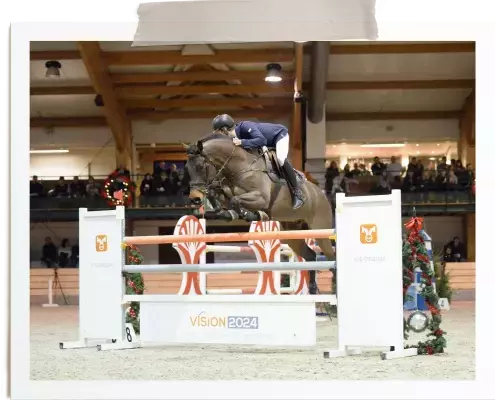 Indoor Arena
Warredal Equestrian Center, formerly known as De Warre, has been well known for its equestrian activities for many years. Our domain has two indoor arenas in which we organize major events, including the yearly New Year's Jumping and the Q-party. If you looking for a large event hall with a private parking space, you're at the right place.
Big arena:
60 x 40 m, fits 4000 people
Small arena:
60 x 30 m, fits 1800 people
Private parking, bar en Vip
For more information:  https://equestrianwarredal.be/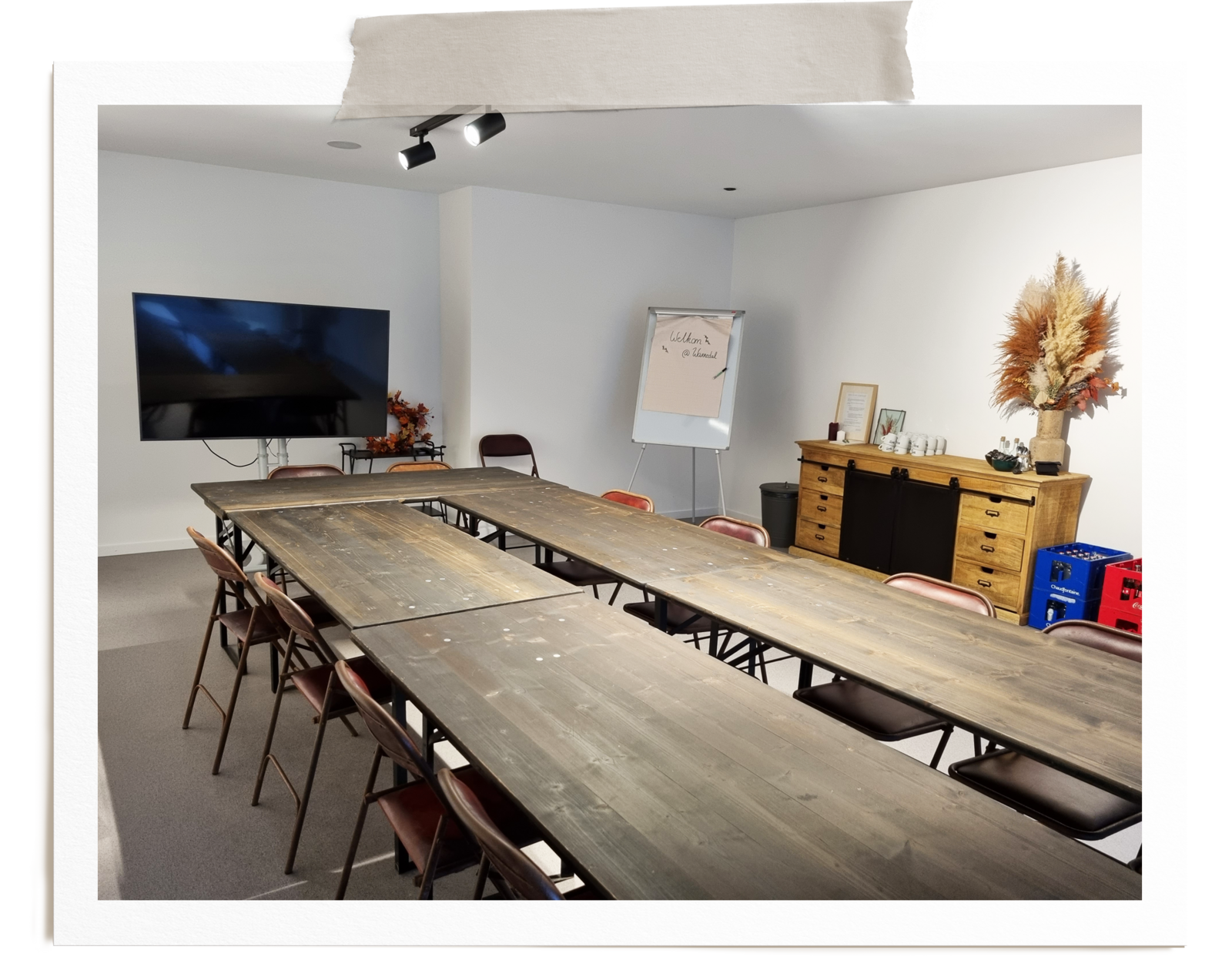 Meeting Room
Our reception building has a meeting room for approx. 15 to 20 people, depending on the setup. Various catering formulas are always possible on request.
The meeting room is equipped with a TV screen to beautifully present your PowerPoints. During your break or lunch, enjoy the cosy seating area around the fireplace in reception.
Would you like to combine the meeting with a great teambuilding or an overnight stay among the trees? This is also possible on our domain.
Practical:
15 to 20 seats
TV screen
Proximity of reception staff