Warredal Recreation Park was created in 2001, by the Schelfhout family. It's located at the Hoge Kempen National Park and the Bergerven Nature Reserve. What started off as an Equestrian Centre promoting horseback riding lessons & competitions, slowly evolved into an all-around forest experience.
Catch a breath in one of our Cozy Cabins & Cozy Houses or experience the great outdoors in our Adventure Park or simply explore the magical area while riding your horse. We strongly believe in the beauty of nature and its healing, rejuvenating powers.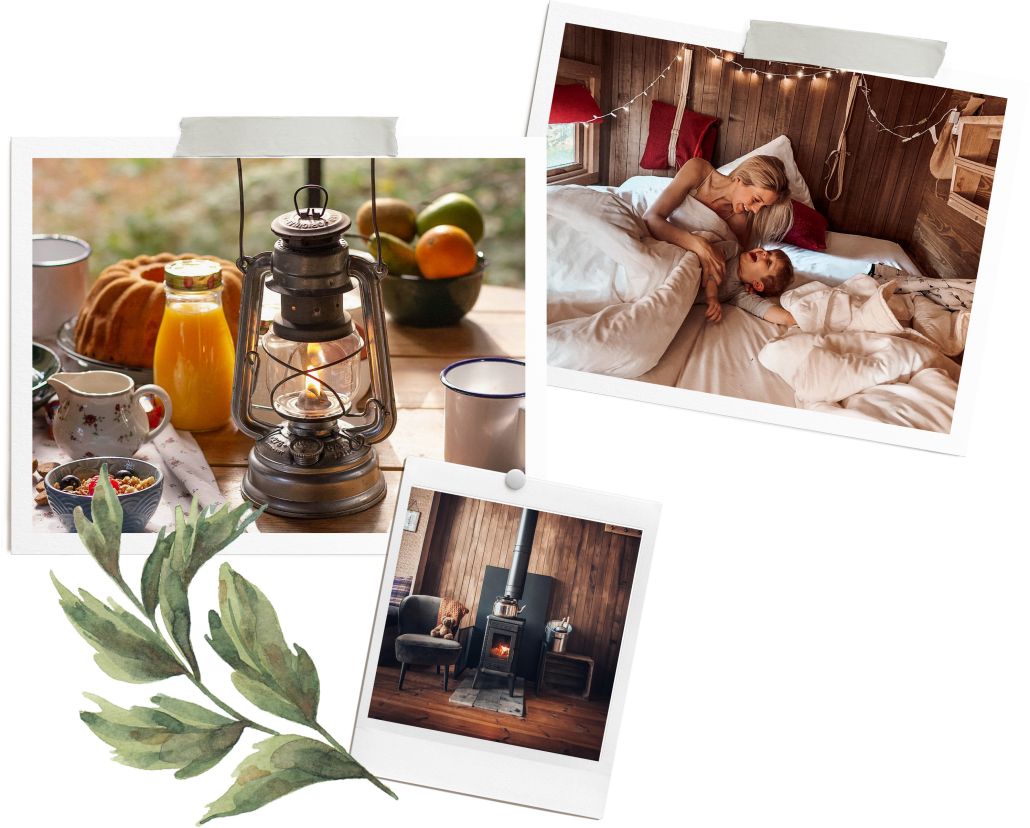 How about a digital detox? Our 37 charming Cozy Cabins are situated in the forest, perfect for reconnecting with nature.
Each tiny house has a seating and dining area, a heated bathroom with shower, a compact kitchen and a patio. Some cabins have a hot tub, none of them have Wifi.
Explore the beauty of simplicity in our 'back to nature' setting. You will be amazed how relaxed you'll feel after spending some time in the woods.
Cosy Houses
Maak je kinderdromen waar met een verblijf in één van onze Cosy Houses. In deze feeërieke huisjes kom je helemaal tot rust, tussen de Limburgse boomtoppen. Want net zoals onze Cosy Cabins, bevinden ook deze magische stulpjes zich aan de rand van het Nationaal Park Hoge Kempen en Bergerven.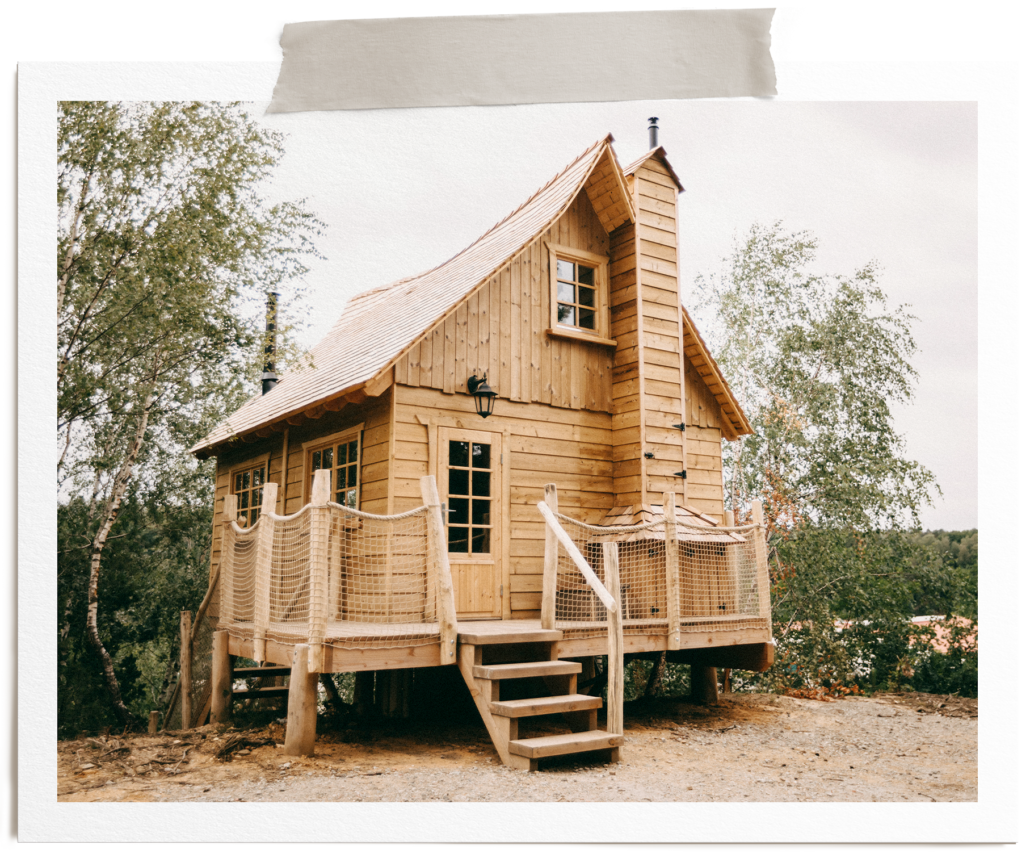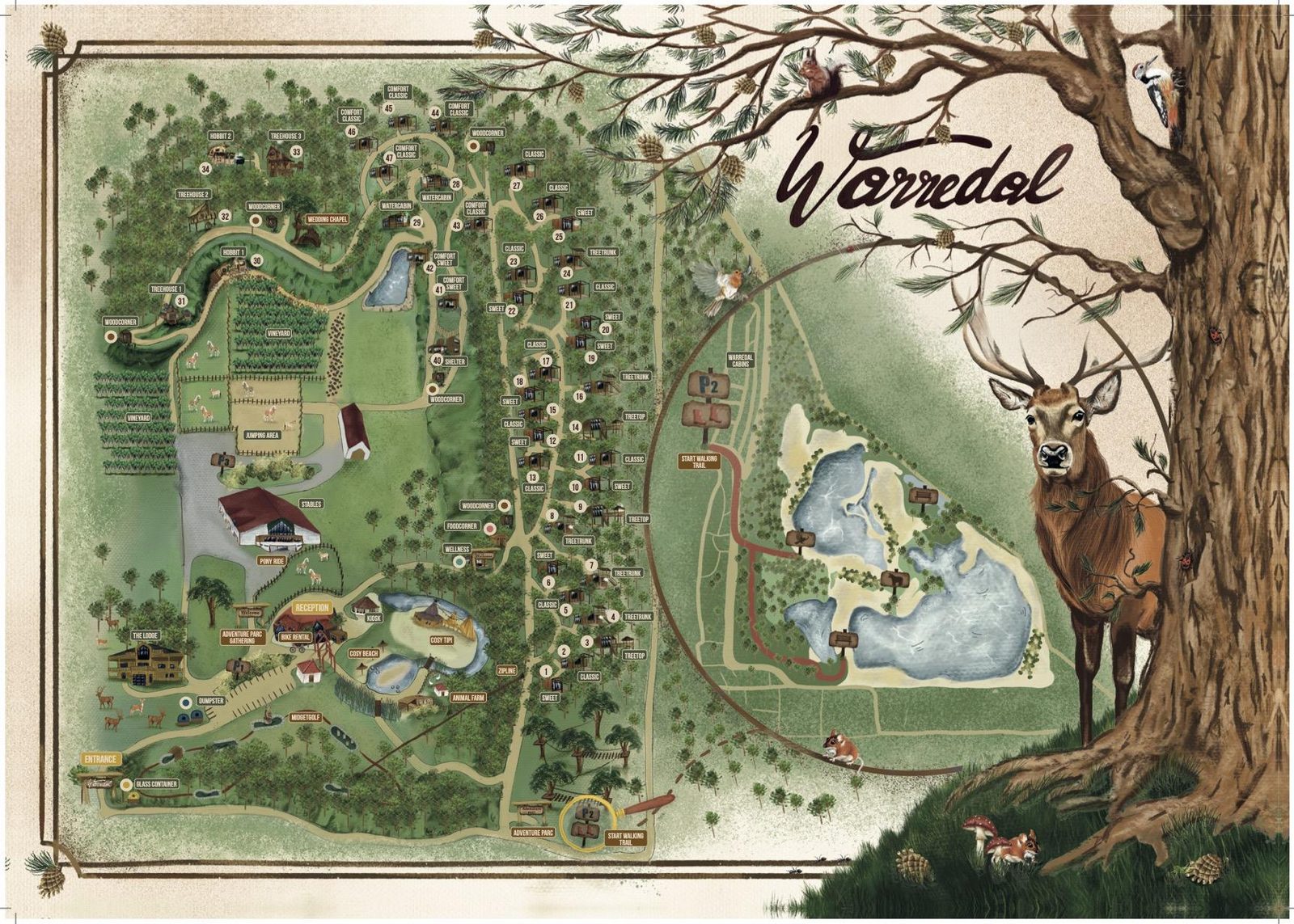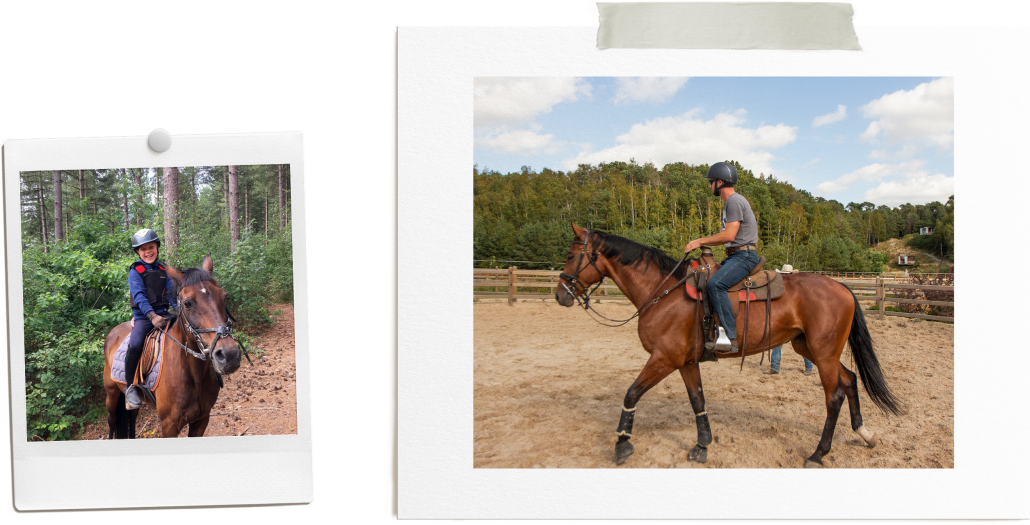 The Equestrian Centre in Warredal has been one of the biggest ones in Belgium. Besides our convenient location, close to the Dutch and German borders, we distinguish ourselves by welcoming both international and recreational riders.
Would you like to vacation together with your horse? We provide an amount of outside boxes. We also organize numerous competitions and one spectacular New Year's Jumping. Click here for more information.
Our Adventure Park is a unique opportunity to explore your boundries and take on an adventurous challenge.
If you're planning a fun day out with your sports club, family, company or your group of friends, we can help! Climbing in our forest is great for all ages. Besides that we offer numerous of exciting activities. Fun & thrills guaranteed!