Climbing Park Warredal
Adventure Park Limburg - Belgium
Do you like adventure? Enjoy a fun day out with your family, friends and workmates and go climbing in our Adventure Park Warredal. You will be supervised by our sports guide. Climb through nets, over rope bridges and keep your balance on numerous challenging elements.
Warredal's climbing park counts five courses with different heights and levels of difficulty. So everyone can choose their own challenge. You will be properly secured at the start so you can start the course without any worries. Now you climb and scramble through nets, over rope bridges and brave numerous balancing elements. To finish, you can enjoy a breathtaking view from the 200-metre-long Zipline. Here you can experience the forest from a great height. The climbing park at Adventure Park Warredal is suitable for young and old.
For group bookings of more than 30 people, please send an e-mail to info@warredal.be.
ADULT (FROM 16 Y.O): € 24
TEENS (7 - 15 Y.O): € 19
CHILDREN (4 - 6 Y.O): € 12
ATTENTION: Climbing is only possible for a minimum of 8 participants.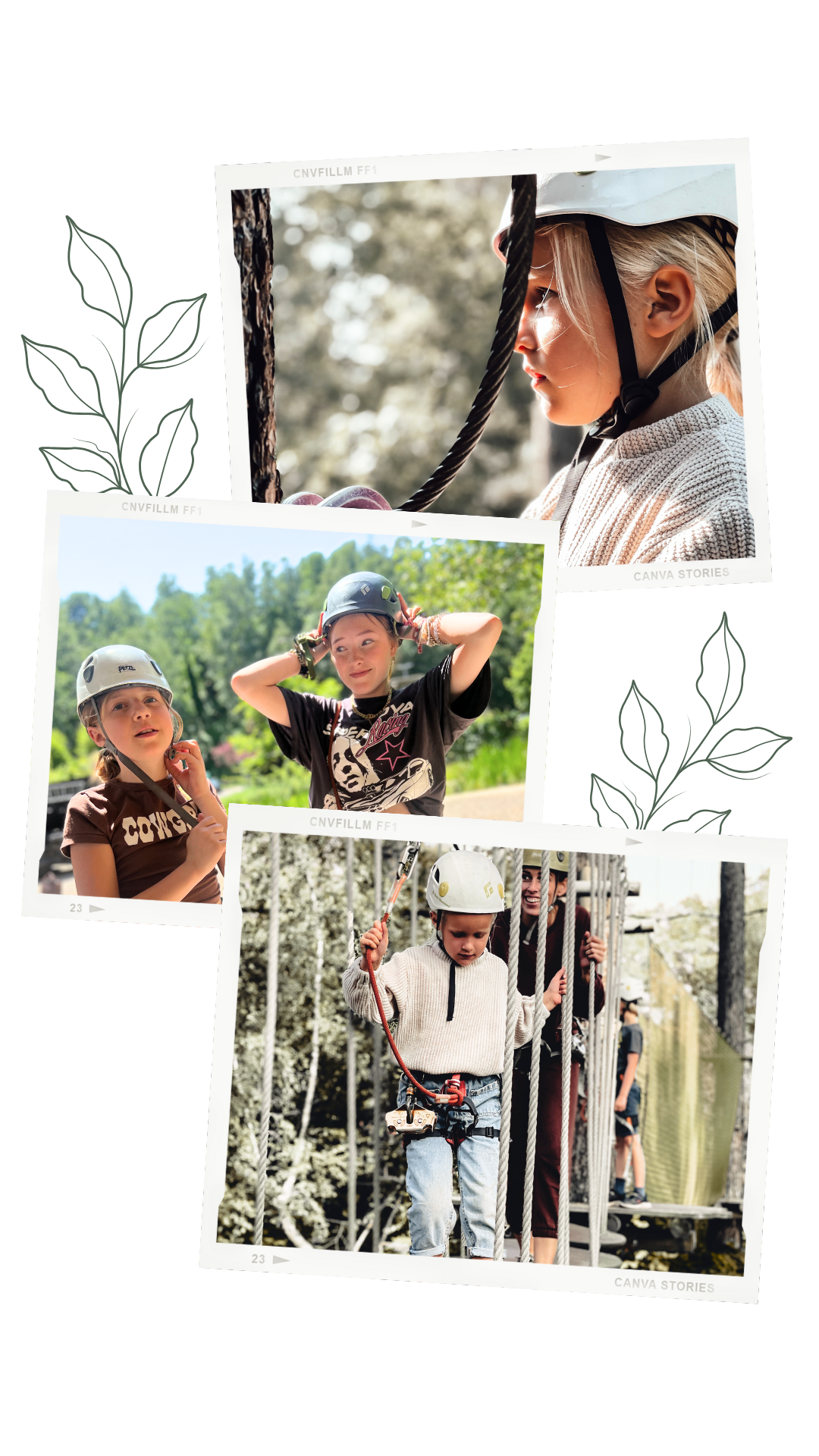 Frequently asked questions Climbing Park
Climbing Park:
Minimum age 4 y.o
Maximum weight 120 kg
Zipline: 
Minimum weight 30 kg
Minimum age 7 y.o
What type of clothing do I wear?
For your own safety we advise:
Shoes: closed shoes are obligated, sandals and slippers are not permitted
Jewellery: not permitted
Clothes: we advise sports wear, dresses and skirts are not permitted
Hair: long hair must be tied back
Will the climbing park close due to bad weather?
We always close the climbing park when the weather is extreme: snowfall, storm or thunder.
How long will we be climbing?
The climbing will take about 2-3 hours.
Are there any lockers available?
You can use the lockers. They are located at the Adventure park, where you will be checked in before you go climbing.
Can I bring my own climbing gear?
For your own safety it is not permitted to bring your own gear. You will receive a harness and helmet from us.
Can spectators come along?
You are free to bring your support system (family, friends), they can watch you climb in the park. 
Do parents have to climb as well?
Every minor needs to be accompanied by an adult. He/she doesn't have to climb and doesn't need to pay the entrance fee. We do expect that he/she is present during the climbing activity that takes place in the park.
Do I have to book beforehand?
To avoid disappointments, we advise you to book beforehand. We operate with a minimum and maximum amount of participants. People who turn up without reservations can't participate.