Mini golf
The most adventurous minitature golf around
Is it beginners luck or are you simply the best in golf? Maybe you're just looking for a little moment of relaxation in the middle of pristine nature? Our Adventure Midget Golf is a fantastic activity for all ages. The golf course is spread out over 10,000m². Hit a ball in one of the 18 holes and get to know the Belgian Big Five. Can you beat everyone? Great fun guaranteed!
The midget golf is open all year around during office hours. It's closed during bad weather.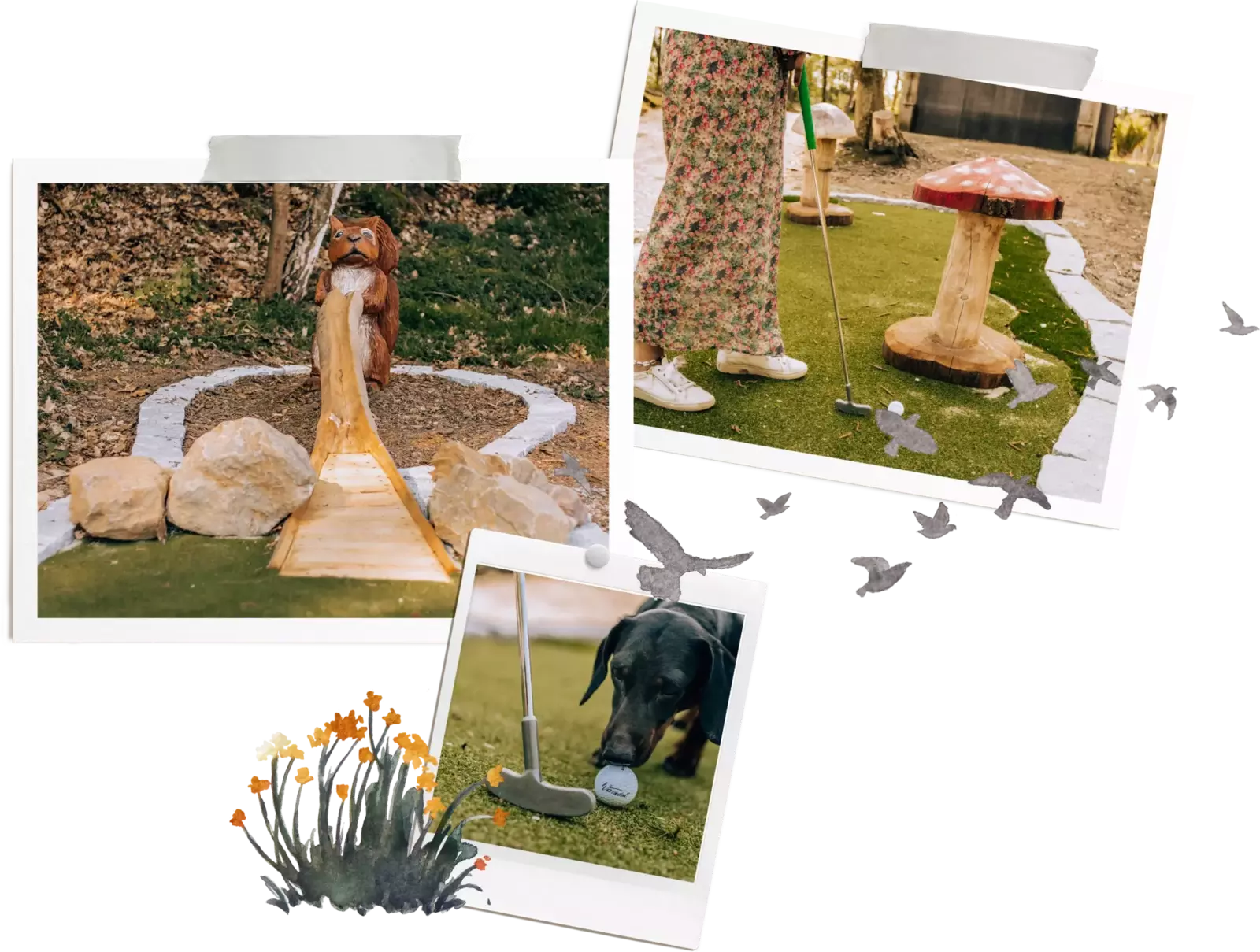 Know before you go
Prices & info
MIDGET GOLF ADULT                               € 9 p.p
MIDGET GOLF CHILDREN UNDER 12     € 7 p.p
CHILDREN UNDER 4                                 free
Minimum age: 4 years old
Duration: 1,5 hours (depending on the number of participants)
Gear: You will receive a golf club and a golf ball at the reception desk
Attention: Children younger than 12 years old need to be accompanied by an adult.
Minimum age: 4 years old
Extra: Children below 4 years old are allowed on the field for free but won't receive a golf club and a ball.
Opening hours
You can start every day between 9 a.m. and 3.30 p.m.