Frequently Asked Questions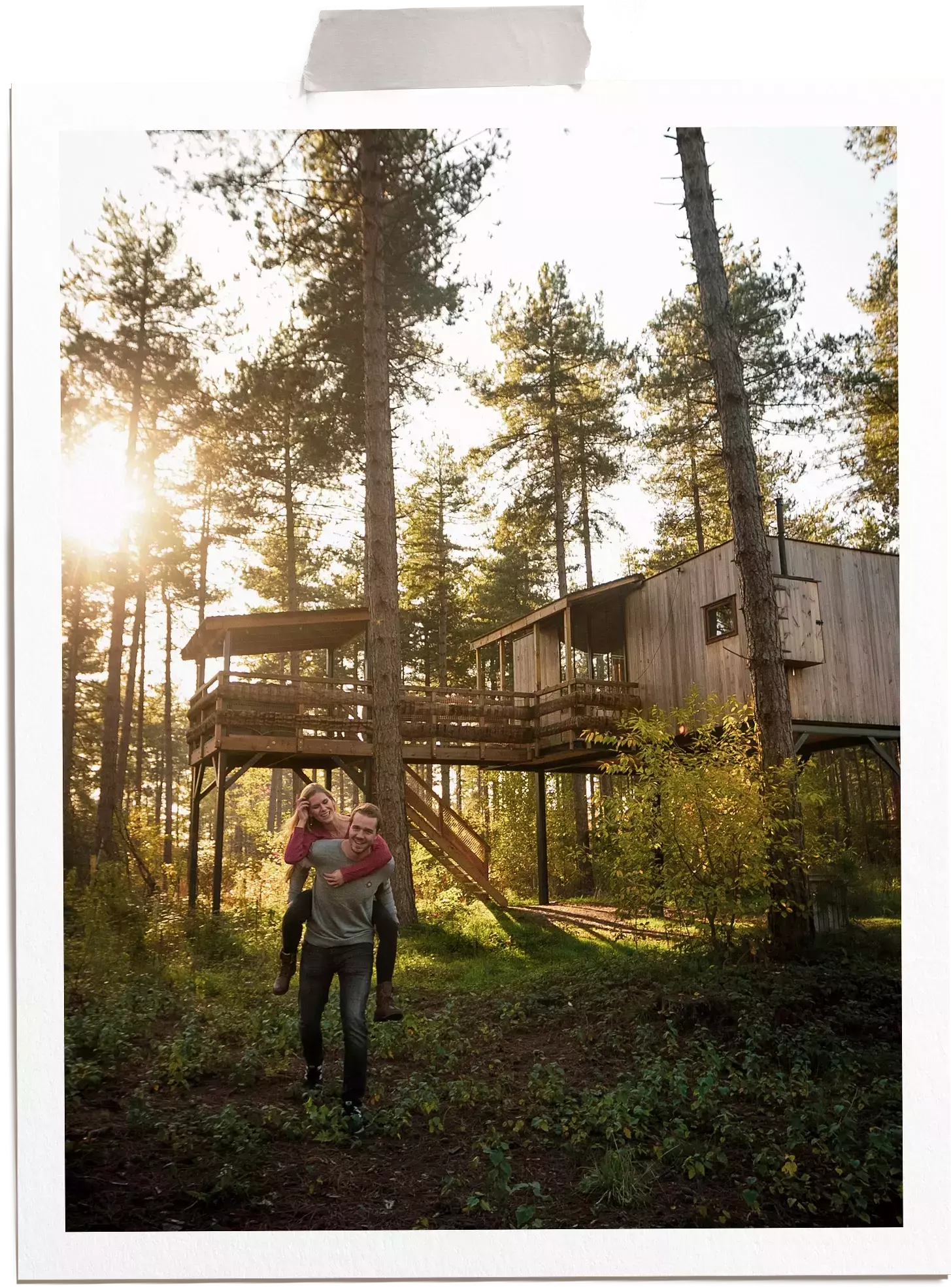 Where can I find the Adventure Park
The Adventure Park is located at Warredal and the activities are spread over the entire park. Registration happend at the desk of the Adventure Park.
When you arrive at Warredal, you'll see a private parking lot where you can park your car for free. 
You can register at the desk of the Adventure Park. The building is located behind the parking, you can follow the arrows: "Adventure Park".
Is the climbing park always accessible?
No. We are only open upon reservation. It is therefore impossible to step by during the day and go climbing.
This is how you can book activities at the Adventure Park:
by telephone 0032 89 85 23 16 during our opening hours.
via the contact form on our website
via e-mail info@warredal.be
When booking over the telephone, we always request confirmation by e-mail.
Do I have to pay an advance?
When making a reservation, we always request an advance of 20%. The remaining amount can be paid cash or by card upon arrival.
Can I receive an invoice?
The booking system automatically sends an invoice. Please always send us the invoicing details by e-mail.
Catering is possible, however, only in combination with venue hire. For more information you can always contact us via info@warredal.be.
Is supervision included when climbing or during activities?
All of our (climbing) activities are supervised by our guide. It's not possible to enter the Adventure Park unsupervised.
Do I have to be with a minimum number of people to participate?
All our activities only start from a minimum of 8 participants. The price is based on that exact amount of people. If you are with a smaller group (less than 8), the fixed price remains the same. At the Adventure Park you can only climbing with fewer people if you join another group.
Feel free to reach us via info@warredal.be
Can I purchase a gift voucher?
It is always possible to purchase a gift voucher for the Adventure Park at our reception. The amount can be chosen by you and it can be used for all our activities.
Is there catering facilities on the estate?
Warredal has no catering facilities on the estate. However, our guests can have a drink in the main building during reception hours.
What time can I check in?
Check-in (cosy cabins & houses) is possible between 3:00 pm and 7:00 pm. If you are unexpectedly delayed, we kindly ask you to inform us by calling us on number 0032 (0)89 85 23 16.
If you cannot arrive between the standard check-in times, there is the option to book a late check-in option for € 40.00. This option gives you the opportunity to arrive later in the evening, between 8:00 PM and 10:00 PM. Make sure you check in before 10:00 pm, because after this it is no longer possible. 
To book the late check-in option, select the option when making your reservation.
We do however, recommend that you arrive as early as possible so that you have enough time to settle down in your cabin, light the stove and watch the beautiful sunset here at the Warredal!
What time can I check out?
Check-out is between 9:00 AM and 10:30 AM. 
We allow only 1 dog per cabin for a small fee per night, you can indicate bringing a dog when you make the booking. Please note that dogs are only allowed in the Classic Cabins and the regular Tree Trunks. Your pet can only enter the Cabin when indicated in the booking, we advise you to bring your pets crate or blanket along. Dogs are not allowed to sleep on the beds/couches in the cabins.
What is present in the cabin?
Definitely do not bring towels, bedding or cooking utensils. These are standard in every cabin.
Can I park the car closer to the cabin when I check out?
While it's impossible to drive your car to the cabin, you can briefly use the parking at the entrance of the Bergerven Nature Reserve. This parking is located next to the climbing park (close to cabin 1). Please do not use this parking as your standard parking!
Guests staying overnight in the cosy houses and staying in cabin no. 29, 40, 41, 42 may use car park 3 during check-out (behind equestrian centre).
Where can I find a map of Warredal?
You can find a map here. You will also receive an information brochure from us including the map. On arrival, you will also receive a map.
What are the additional costs when booking my accomodation?
For each booking we charge € 29.50 administration fees. Tourist tax for adults and children older than 12 years is € 2 per day /person.
Is there WiFi on the domain?
We have deliberately chosen not to install WiFi in the cabins, because this is not part of our philosophy. The only places  with WiFi connection are the meeting venues and the reception.
Is Warredal wheelchair friendly?
Given the location (amongst the trees) and the layout, our park is unfortunately not suitable for wheelchair users.
Where can I buy my groceries?
You can buy some necessities like ground coffee, milk, local wine and snacks at the front desk. The most nearby grocery store is about 3 km from here.
Do I have to bring my own wood?
A number of logs are already provided on your cabin upon arrival. In our Food & Wood corner you can find extra wood. You're free to use it. Are the blocks a little too big for the stove? You will be able to chop them into smaller pieces using the ax located in the corner.
Is the hot tub filled/hot on arrival?
The hot tubs have a wood-burning stove and it takes about 2 hours to heat them. As we like to give our guests the whole Warredal experience, the hot tubs are not heated on arrival. Chop your own wood in our Food and Wood Corner and enjoy the whole experience!
Each cabin has a private gas barbecue located on the terrace. You can either bring your own meat and vegetables or you can order a barbecue package. This contains different kinds of meat, all kinds of salads, sauces and sandwiches. Please note, packages are delivered on Tuesday, Thursday or Saturday.
 
You can order a baby kit from us for €15. This consists of a dining chair, a gate to place in front of the stove and a baby tent. The baby tent can be used as a cot and is placed on an empty mattress.
Is there a catering business at Warredal?
Warredal does not have its own catering facility. We promote cooking in your cabin. Feel free however to order a breakfast basket or a barbecue package. You can find restaurant recommendations in our information brochure. De Spar and Delhaize supermarkets are located in Neeroeteren center, approximately 5 minutes' drive from Warredal. 
How can I book activities ?
Are you interested in booking activities such as a pony ride or a day at the Adventure Park? Or do you like to receive more information about the cycling and walking trails? Drop by at the reception desk or contact us via info@warredal.be. Please note that all of our activities need to be booked in adavance. Guests receive discount in our climbing park!
Can I rent a bike at Warredal?
Yes, of course! Warredal is located close to Bergerven Nature Reserve. This means endless walking and cycling routes. You can always rent a bicycle at the reception (upon availability). You can also get your cycling and walking maps from us. 
How can I book the wellness?
Do you need extra pampering during your stay? You can rent out a private wellness with sauna and jacuzzi for two hours. To make a reservation, it is best to contact us in advance via info@warredal.be.