The Lodge
Located at the edge of our estate is the Lodge. This wooden and stylish building, in Canadian style, consists of 2 holiday flats and 8 studios. The perfect accommodation for guests who like to stop over during a cycling or hiking holiday and wish to enjoy nature and the necessary comfort. 
The flats are suitable for a small group of up to 4 people. In addition, the studios are ideal for 2 to 3 people. 
So are cycling and hiking holidays really your thing? Then this accommodation, located on a cycle route network and close to a gateway to the National Park, is ideal for you. If you don't feel like bringing your own bike, you can rent one at the reception. 
The Lodge is separate from the concept of cosy cabins and cosy houses and is highly recommended for 1 or 2 nights as a stopover of your cycling or hiking holiday.
Book your holiday close to home, but just as far away from the world!
Studios and apartments
(2)
Cosy sitting area
Kitchen
Private bathroom
Our apartments and studios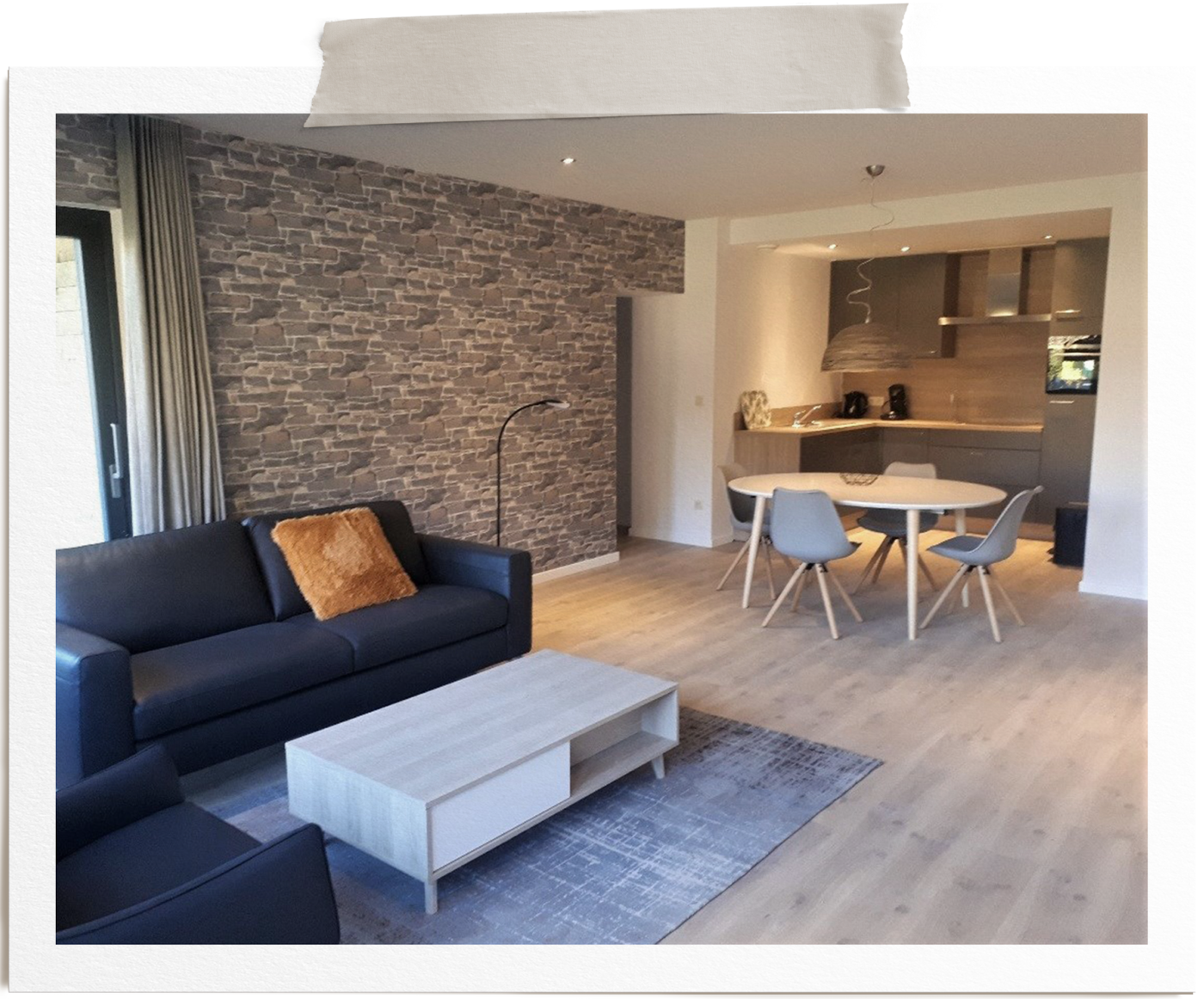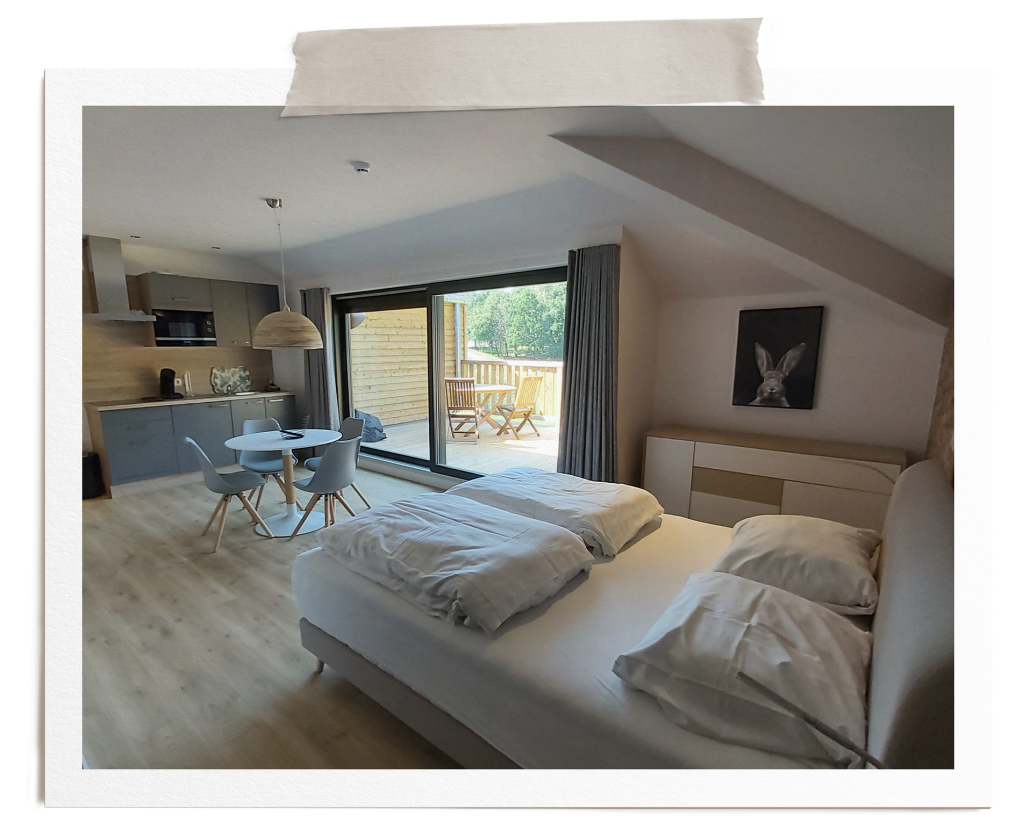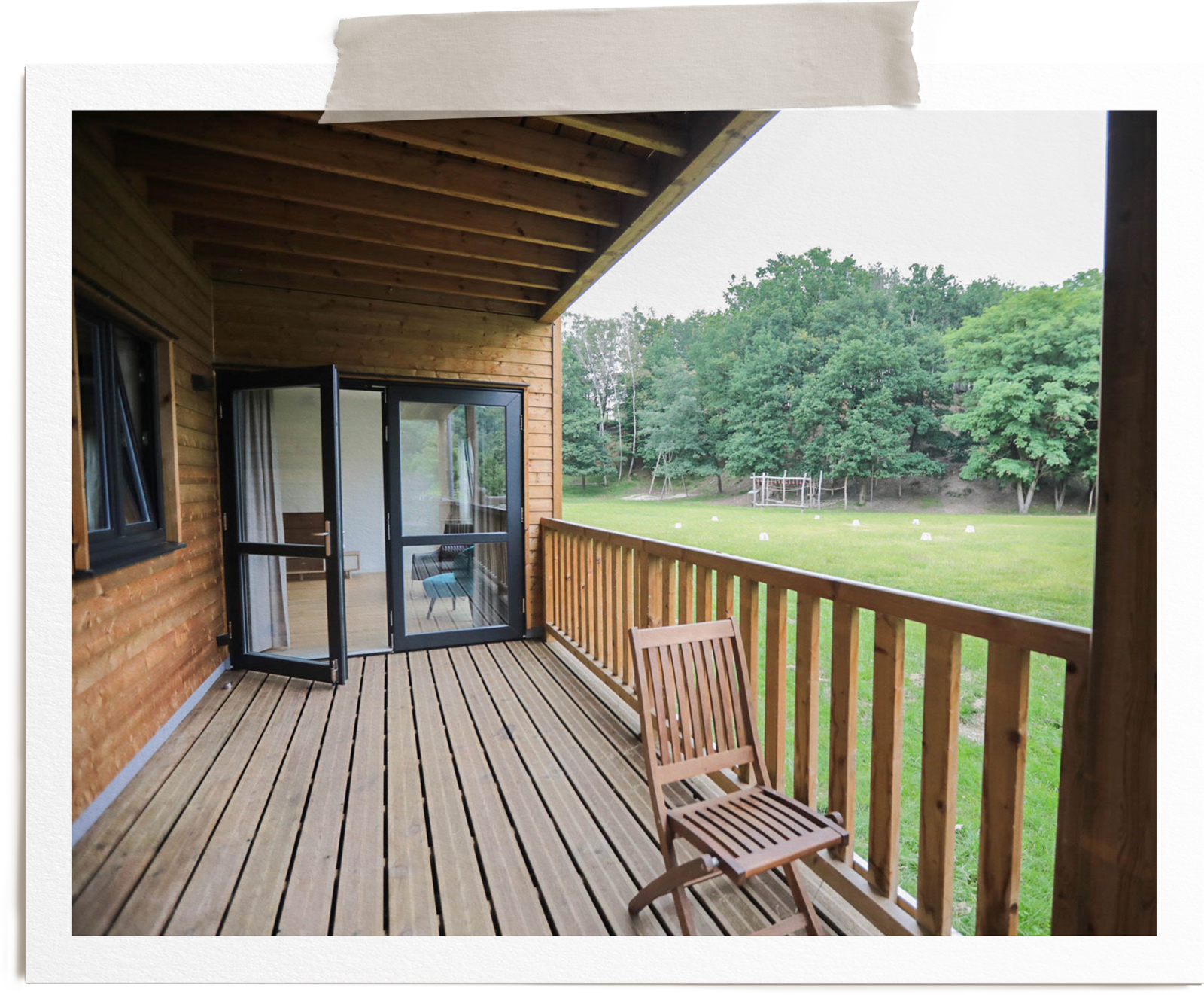 Search & Book
2 guests
+ 0 babies
+ 0 pets
Select a stay period
Amenities filter