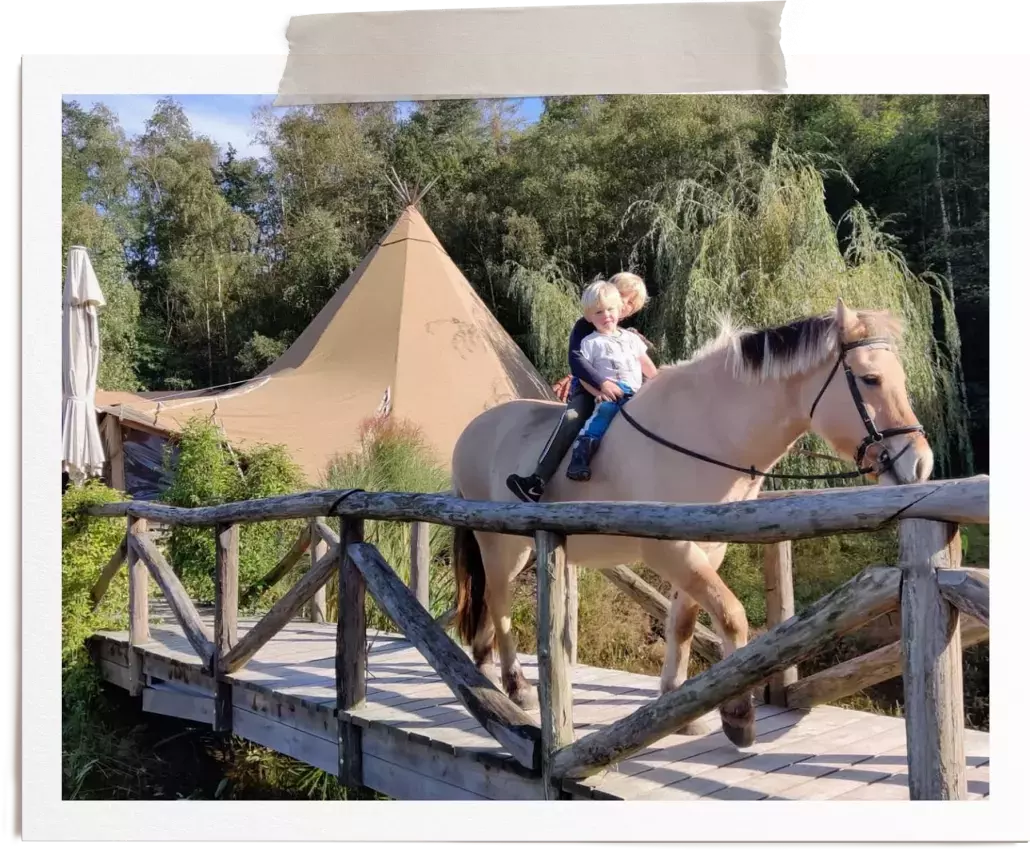 Pony ride for kids in our park (older than 4)
Our youngest guests will be enchanted by the ponies, goats and cows that run around in the petting zoo. You can however book a pony ride where the kids get the chance to brush and hug our ponies. We will also take them for a ride around Warredal.
1 PONY / CABIN: € 28
2 PONIES / CABIN: € 38
Guided ride
Duration: around 45 min
This ride needs to be booked on time, you can express you interest for a pony ride when you book your stay or during check in.